If you are a Forex Trader you probably tried many strategies and you probably lost some money in the beginning. If you never tried it, you can skip these tutorial years with many losses. This Expert Advisor can help you to recover your losses and will help you to earn profit with Forex Trading month by month. This is the place, where anyone can earn money, without any experience in trading.
We launched a new monitoring account, so you can see the statistics of the RiskFreeFXBot here. We're sure that this our Expert Advisor will help many people to become wealthy easily. Read this post: 10000% yearly profit is possible!
You can check the monitoring account's verified/auto-updated profit chart below.
The "Classic" account is the monitoring account that shows the profitability of the program with compounding.
(account launched on 2018-12-05)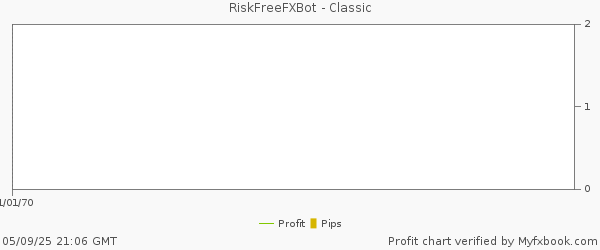 You can check the weekly statistics in the STATISTICS menu.
To receive fresh info about the project, join our Telegram channel 
How can you earn money with our Expert Advisor?
You can copytrade our monitoring account. You can set up your automated salary generator in just some minutes. Click on the link below.
Do you need help to set up the copy trading? CONTACT US!